Board Member / Board of Directors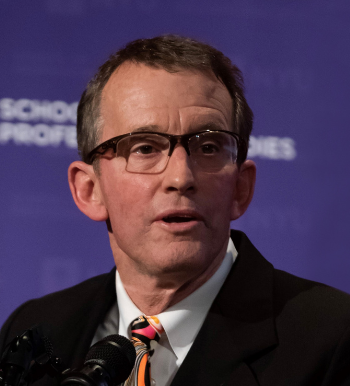 On his birthday in 2015, Tom Hulsey heard these dreaded words from his doctor, "you have cancer." The diagnosis sent him into a tailspin. Having lost his best friend to prostate cancer the year before, he was ready to quit, to not even try to fight the disease. Why is this important? He is not a quitter, yet this bad news overwhelmed him. What changed? Loved ones and friends gave Tom ways and reasons to live.
After completing his cancer recovery goals, including the IRONMAN® and walking his daughter down the aisle, Tom dedicated his life to helping others through philanthropy. He serves on the board at ZERO Cancer, peer reviewer and mentor at the DoD's Prostate Cancer Research Program and is a research advocate at UT Southwestern.
Tom was the recipient of the 2019 Lauren Beam Philanthropy Award at the New York University School of Professional Studies and the Preston Robert Tisch Institute for Global Sport for his "dedication and contributions toward philanthropic efforts that resulted in significant, positive effects on the world of sports and beyond."
Tom recently authored The Winning Mindset that Saved My Life Second Edition. It is a great story and inspirational book. Tom applies the skills and attitudes required to compete in an IRONMAN® to life's struggles. The Foreword is written by Dr. Ken Cooper ("Father of Aerobics"). 100% of the net proceeds benefit medical research.
Tom earned his BS degree in Business Administration, with a minor in finance, from the University of Tennessee. His professional career has spanned decades in technology and cybersecurity. Tom lives in Dallas with his wife Lauren. They have two married children and four grandchildren.